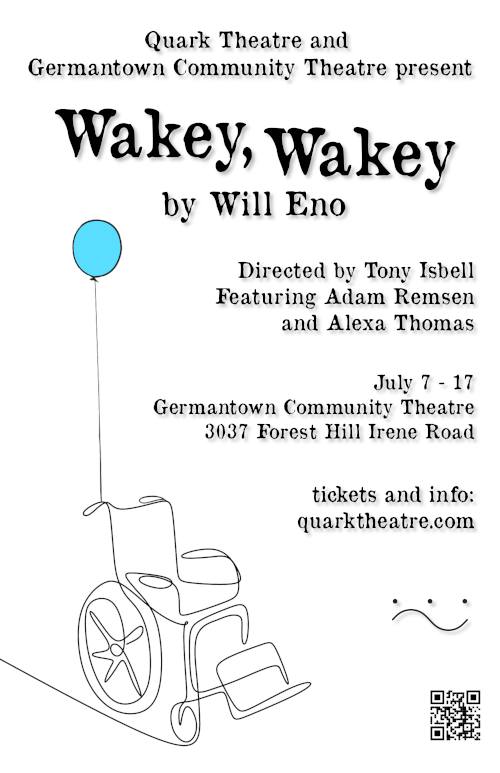 "Is it now? I thought I had more time."
These first words in Will Eno's play are spoken by Guy, a man who knows, like all of us, on some level, that he is about to die. The play questions why we are here and the journeys that everyone takes to eventually get to the same place. Eno challenges what is worth celebrating in life and what is worth treasuring in this moving and funny play.
Experience this unique and moving piece of theatre from Quark Theatre.