AT  A  GLANCE:   Now producing our 48th season, GCT has been a part of the MidSouth performing arts scene since 1972.  Originally located in a chapel at St. George's church, we moved to our current location 36 years ago.  Our theatre seats 112, including 2 accessible seats.
Our normal operating hours (subject to vary) are 10 a.m. to 4 p.m., and rehearsals are taking place in the evening hours during most weeks of the year.  Box Office hours are 10:00 AM-3:00 PM Tuesday through Friday. The Box Office can be reached at 901.453.7447, and the main line is 901.453.7444.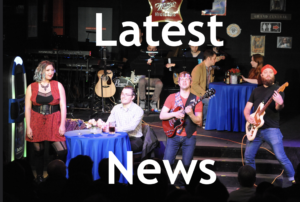 We have announced our 48th Theatrical Season.  
This season will include a renovated lobby and rehearsal hall, new lighting and sound system.