In the fall, GCT offers two courses of theatrical programming to our area home school students.  These courses last between 9-12 weeks and allow students to further the fine arts education during their elementary and high school years.  GCT also participates in the NEA Big Read program every year in partnership with the city of Germantown.  This after school course for kid's aged 6-14 culminates in a performance at Farm Park as a part of Fairy Tale Trail in October.
The Spring Semester also includes two courses of Fine Arts Education homeschoolers as well as an after school program.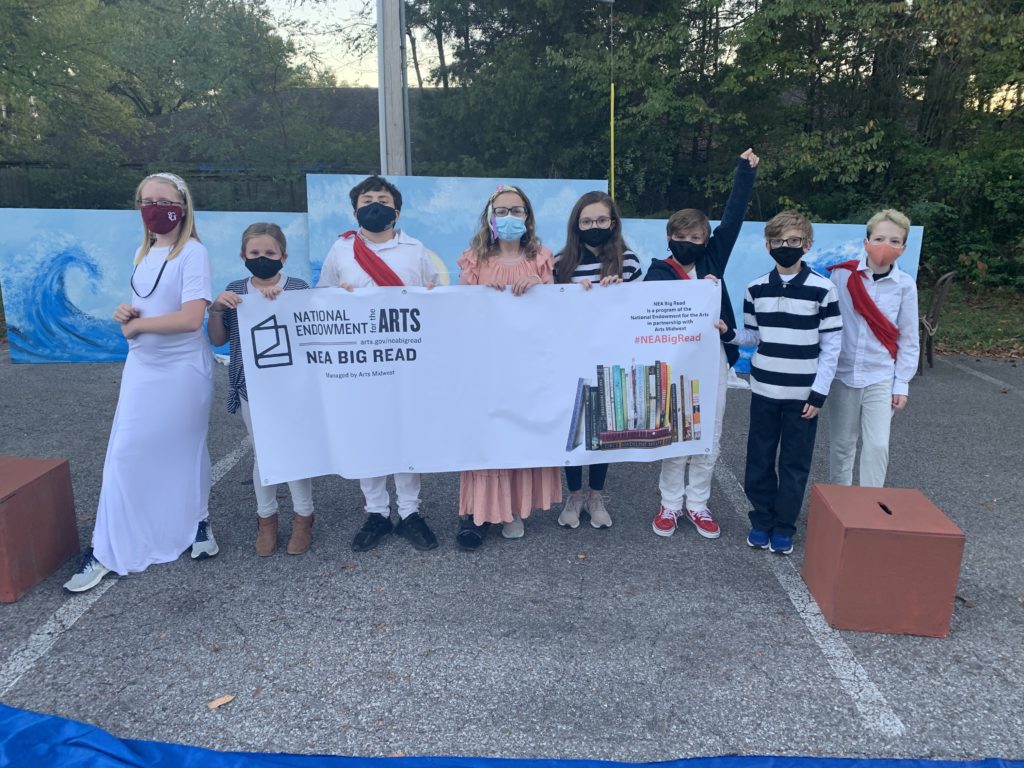 Adventures in Acting!
Virtual Course
Are you ready for an adventure? Join us for this role- play style acting class where students build their own characters, work together in choosing the paths they will take, and overcome unforeseen twists and turns along the way. This course is a great introduction to storytelling, improvising, and collaborating with fellow actors!
January 21st  – February 18th
Thursdays 4:30 – 5:15
Cost: $90
Musical Theatre Performance
A Homeschool Course
Sharpen your singing, acting, and dancing skills in this all levels musical theatre course! Each week we will learn different musical theatre group numbers from contemporary and classic musicals. Class will culminate with a cabaret style performance for friends and family!
*Class size limited to 12.
January 18th – March 8th
Mondays 1:00-2:30 and 2:45-4:15
Cost: $150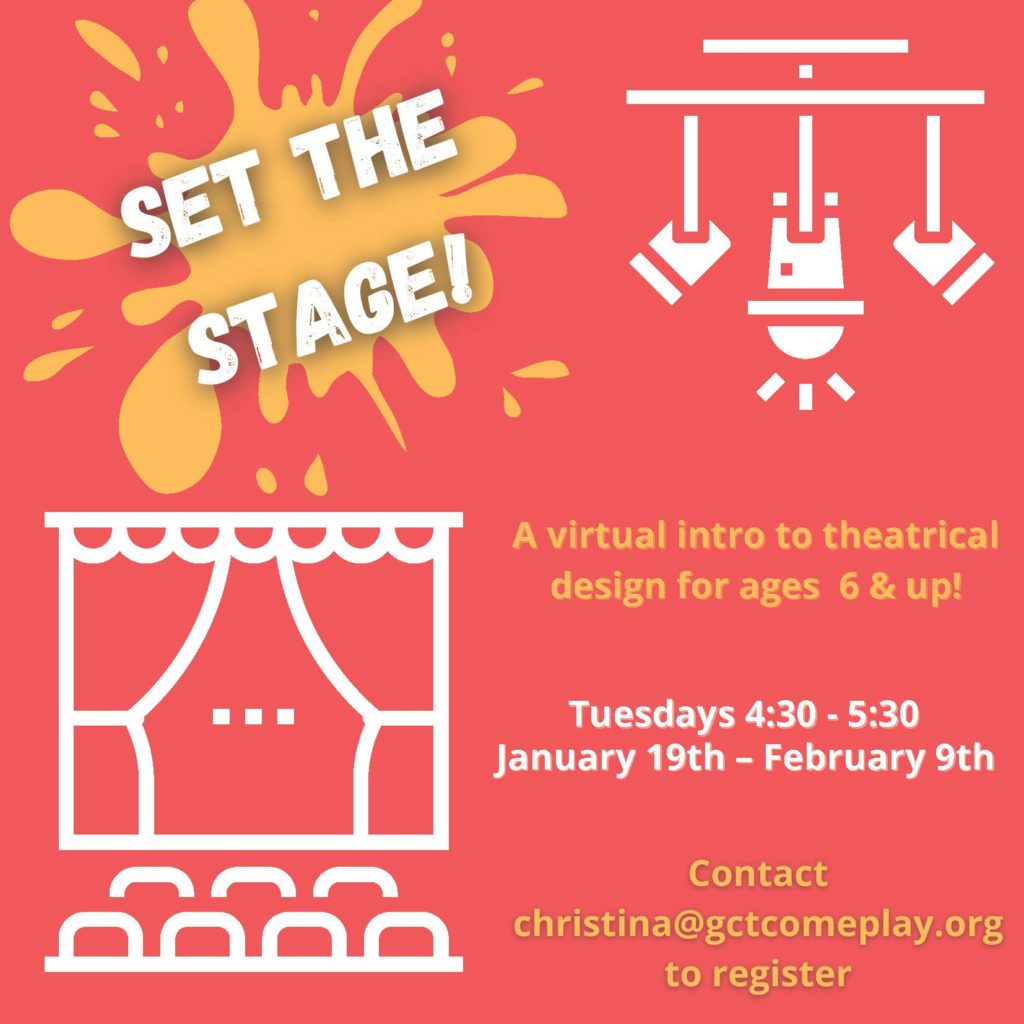 Set the Stage! 
A  Virtual Theatre Design Workshop
Ever wonder how the world of a play is brought to life? Join us for a crash course in theatrical design! Each week will focus on a different aspect, such as costuming, scenery, props, and lighting. Students will be led through a hands-on project for each design element. This class is open to students ages 6 and up, but our younger participants may need to enlist a little help from a parent or guardian.
January 19th – February 9th
Tuesdays 4:30- 5:30
Cost: $90