In the fall, GCT offers two courses of theatrical programming to our area home school students.  These courses last between 9-12 weeks and allow students to further the fine arts education during their elementary and high school years.  GCT also participates in the NEA Big Read program every year in partnership with the city of Germantown.  This after school course for kid's aged 6-14 culminates in a performance at Farm Park as a part of Fairy Tale Trail in October.
The Spring Semester also includes two courses of Fine Arts Education homeschoolers as well as an after school program.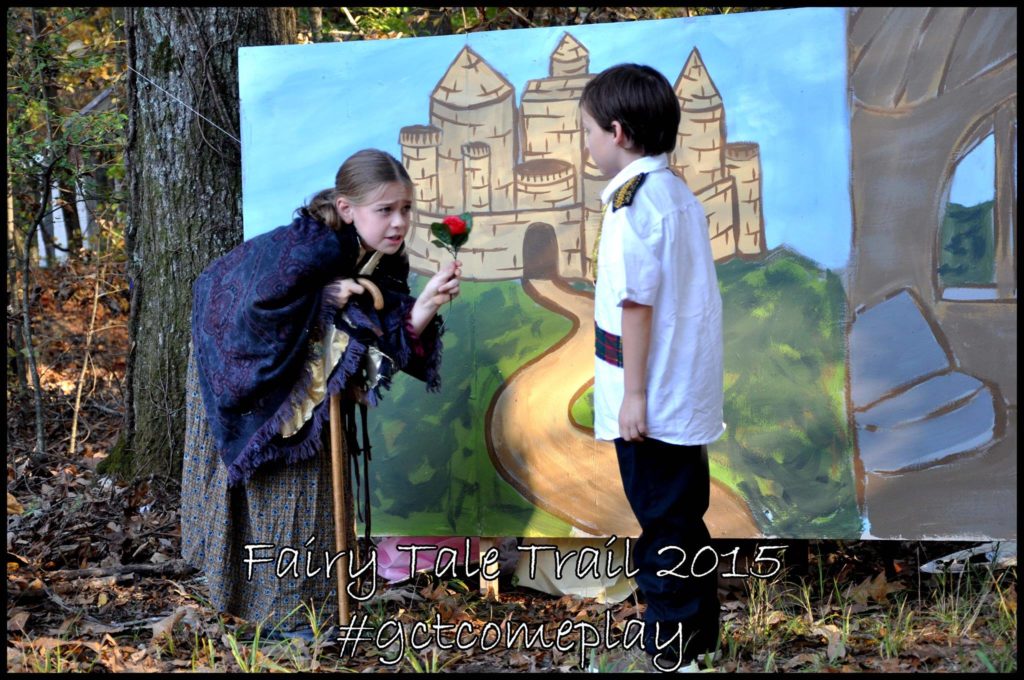 BOOK It!
An Audition Book Building Course
Nail the Audition with our fall after school class! Students will learn how to select appropriate material, perfect their resumes, get a professional headshot, overcome those dreaded cold reads, and put together a killer audition package. Class will also feature mock auditions with guest directors, choreographers, and musicians. Do you have what it takes to Book It?
Class space is limited to 12 per session. 
*Recommended for ages 13 and up
Enrollment Cost: $140 (includes professional headshot)
September 2nd – October 21st
Wednesdays 3:00- 4:15 OR 4:30- 5:45
The Actor's Lab
Homeschool Course
Step into our laboratory where we will explore what goes in to perfecting an acting performance! Students will get to practice a huge range of theatrical styles, experiment with different acting techniques, and work on their perfect formula for stepping into a role. The class will end with a scenic showcase for friends and family.
Class space is limited to 12 per session.
Enrollment Cost: $90
September 2nd- November 11th
Wednesdays: 10:00-11:15 OR 1:00- 2:15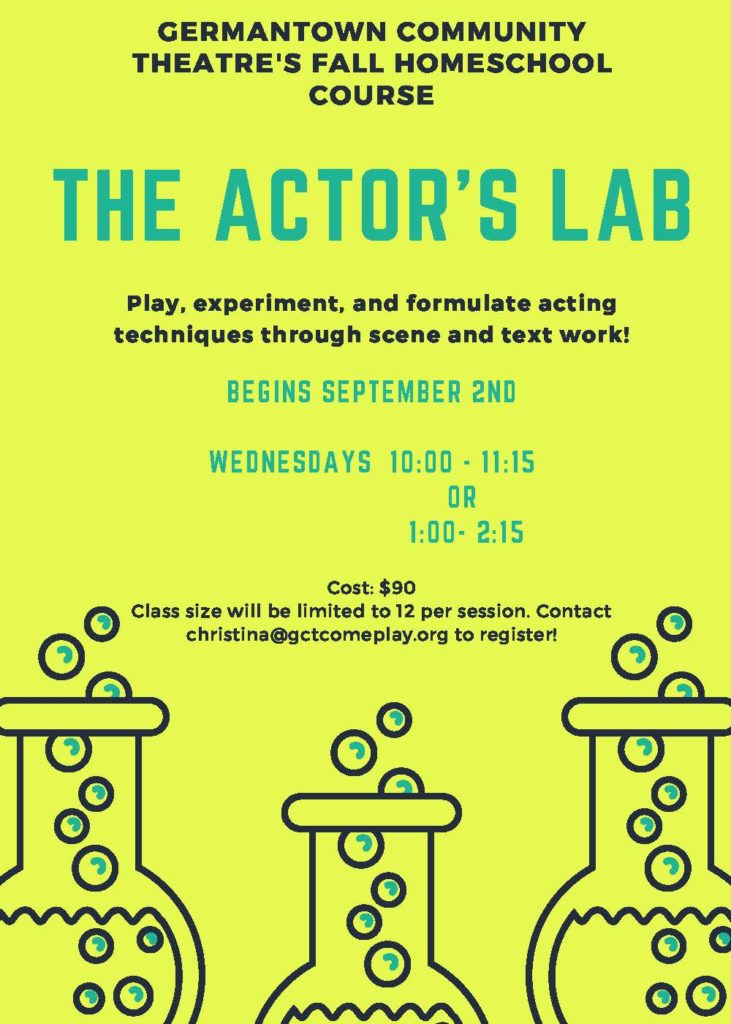 The Fairy Tale Workshop!
Virtual Course
A fun way for students to engage their imagination and express creativity while developing their acting skills. Students will act out favorite characters as well as develop their own. Includes writing and drawing exercises, as well as using "costumes" and "props" found at home.
Ages: 6-8
Enrollment Cost: $65
September 4th- 25th
Fridays: 3:00 – 3:30
Young Playwrights Lab!
Virtual Course
Learn to write and workshop your very own plays! Students will learn the fundamentals of script writing, techniques for creating dialogue, and get the chance to have their works performed by their peers. Students will need access to a computer at home to participate in this course and our younger writers may want to enlist some grammatical help from a parent or guardian. The class will culminate with a short virtual play festival for their friends and family!
Ages: 9-14 *Limited to 12 students
Enrollment Cost: $90
September 5th- October 10th
Saturdays: 11:00 – 12:00