Technical Director: Dan Kopera
Dan received his B.S. in Theatre from Northern Michigan University (2001) focusing on scenic design and technical direction with a minor in Art & Design.  After building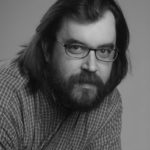 and designing scenery, designing lights, and acting in Memphis for the last 15 years he is excited to join the crew at GCT.  His Ostrander nominated designs include lighting for The Violet Hour at Theatre Memphis and scenery for The Crucible at Harrell Performing Arts Theatre.  In his free time, Dan volunteers as the Director of Logistics for Mid-South Science and Fiction Conventions (MidSouthCon).
dan  (at)  gctcomeplay.org
Education Coordinator: Cheryl McClurg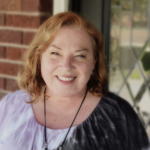 After numerous years teaching for GCT, Cheryl joined us full-time in July 2015 as our Education Coordinator.  In this capacity she creates program content and curricula, teaches, and directs.  Cheryl's background includes 10 years of experience in college recruitment and admissions on the undergraduate and graduate level.  She also has a combined 17 years working with children on the preschool, elementary and jr./sr. high level.  For approximately 12 of those years, Cheryl directed summer theatre camps, after school workshops, and high school theatre at Memphis Harding Academy.  She holds a B.A. in Speech/Theatre from Harding University.
cheryl  (at)  gctcomeplay.org
Box Office Manager: Callie Compton
Callie joined the GCT staff in August 2018. She has recently returned to Memphis, after working as the Lead Studio Instructor for On the Fly Productions in St. Louis. She has an extensive background in circus arts and theatre. She earned her B.P.S. from the University of Memphis, and teaches Intro to Aerial at Rhodes College, theatre for the ASAP program at Playhouse on the Square, and has taught aerial arts professionally for 5 years. Callie has directed and choreographed for shows at Rhodes College and for Weightless Aerial Company.
callie (at) gctcomeplay.org
Bookkeeper: Leah Barrett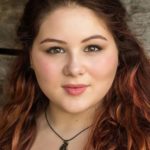 Leah Barrett joined the staff of GCT in May 2018. She first became involved in theatre the Summer of 2013 in GCT's production of Aladdin Jr. and considers GCT her second home. Since then, she has performed in, choreographed, and volunteered for multiple productions and summer camps at GCT and other local theatres. Trained in numerous dance styles the last 16 years, Leah began her own dance studio in the fall of 2016, and has continued her college education as a Business Management Major at Southwest Tennessee Community College. She is very excited for this opportunity to expand her knowledge by being a part of the GCT staff!
leah  (at)  gctcomeplay.org
Executive Director: Brian Everson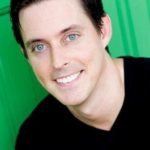 Brian joined the staff of GCT in August 2018.  Prior to joining GCT, Brian had an extensive business background in banking, operations management, human resources, and hospitality design. 
Brian is also a GCT veteran having been in nine productions as an actor, most recently as Mortimer in Arsenic and Old Lace and as a co-director with his wife, Rachael for three productions.  Brian also served as 1st Vice President on the board of directors for two years.
brian  (at)  gctcomeplay.org