Executive Director: Marques Brown   marques (at) gctcomeplay.org
Marques Brown (he/him) "In one way or another, I have worked with, or for, Germantown Community Theatre for almost twenty years. I have always been amazed at the kind of Magic that can be made in this one-room school-house-turned church-turned Theatre," states Marques, referring to the various iterations from which the red brick building on Forest Hill Irene has evolved over its historic hundred plus years of existence in Germantown, and becoming the "home" of GCT in the 1980's. Marques holds a Master's degree in Arts Education and has been working in and around the Memphis area as a theatre professional and education specialist since 2001. Before that, he was an actor with theatrical companies in Chicago whose missions centered on social awareness. He has worked in the theatre departments of several Memphis area schools as a teacher, director and technical director. Marques also founded the Full Spectrum Theatre initiative with the goal of bringing theatre and the neurodiverse community together. The Full Spectrum Theatre outreach program is featured at GCT, consisting of inclusive workshops that harness the imaginations of teen and adult neurodivergent members of our community through the healing expression of theatrical play. He is the husband of noted actress and teacher, Ashley Bugg Brown and is the father of two. Marques has been nominated for several local theatre awards and has won an Ostrander for lead in a musical, as well as HSMTAs for direction and design. He is most recently nominated for Ostrander awards for Props Design for WIT at GCT, Scenic Design for I Love you, You're Perfect, Now Change at GCT and Best Original Script for A One Man's Christmas Carol at GCT.
Education Director: Christina Hernandez     christina (at) gctcomeplay.org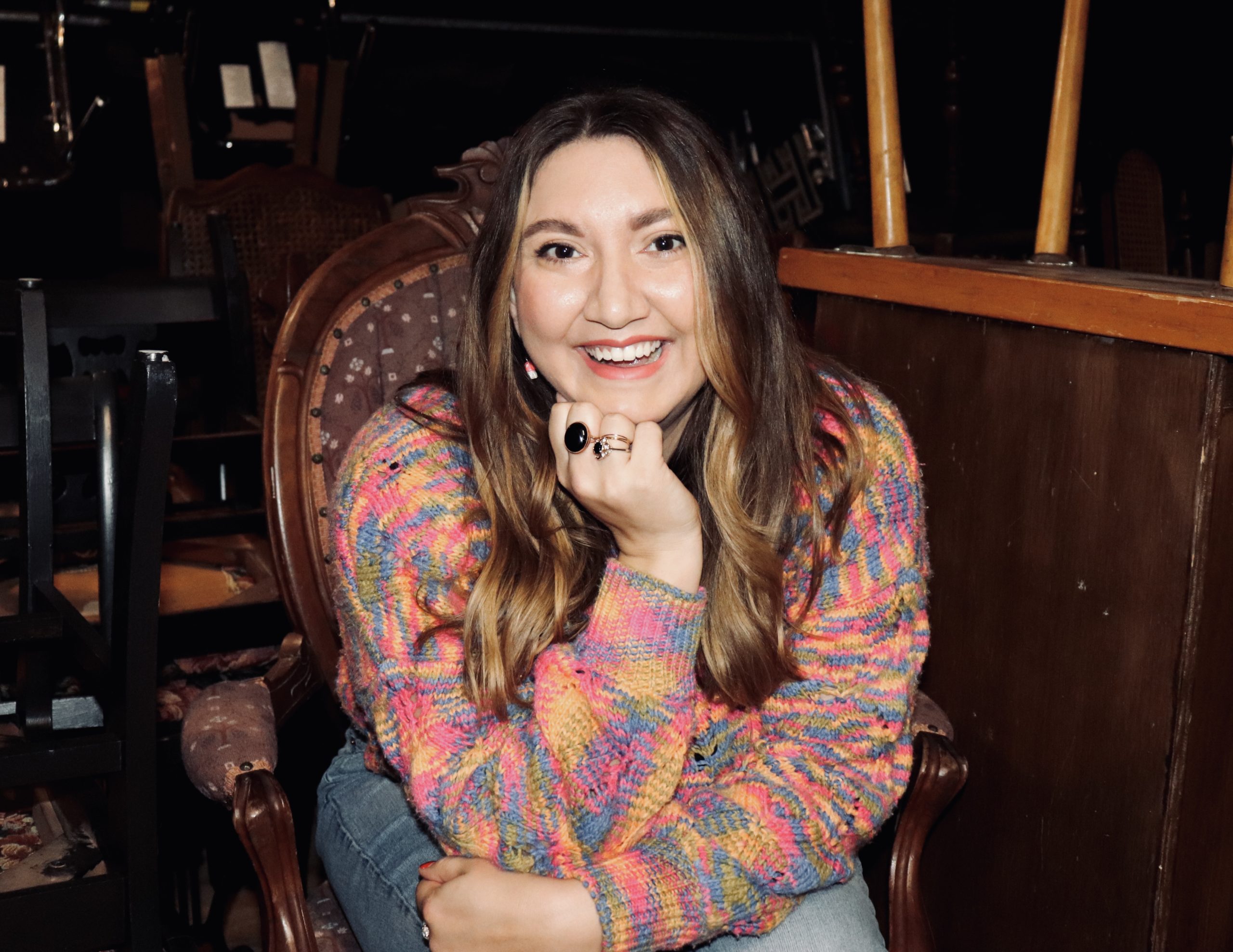 Christina Hernandez (she/her) joined the GCT staff in 2020 after many years of teaching summer camps and performing here. She was a part of the inaugural  Musical Theatre Performance BFA class at the University of Memphis. She has been a vocal instructor for the last 7 years, specializing in musical theatre and youth education. She has directed and taught educational theatre all over the 901, while performing in theatres such as Theatre Memphis, Playhouse on the Square, New Moon Theatre Company, The Circuit Playhouse, and The Harrell Theatre. She is thrilled to bring her passion for teaching and the arts to GCT and join the theatre that holds such a dear place in her heart. "Educating the mind without educating the heart is no education at all." – Aristotle
Technical Director: Mathew "MB" Russell      matthew (at) gctcomeplay.org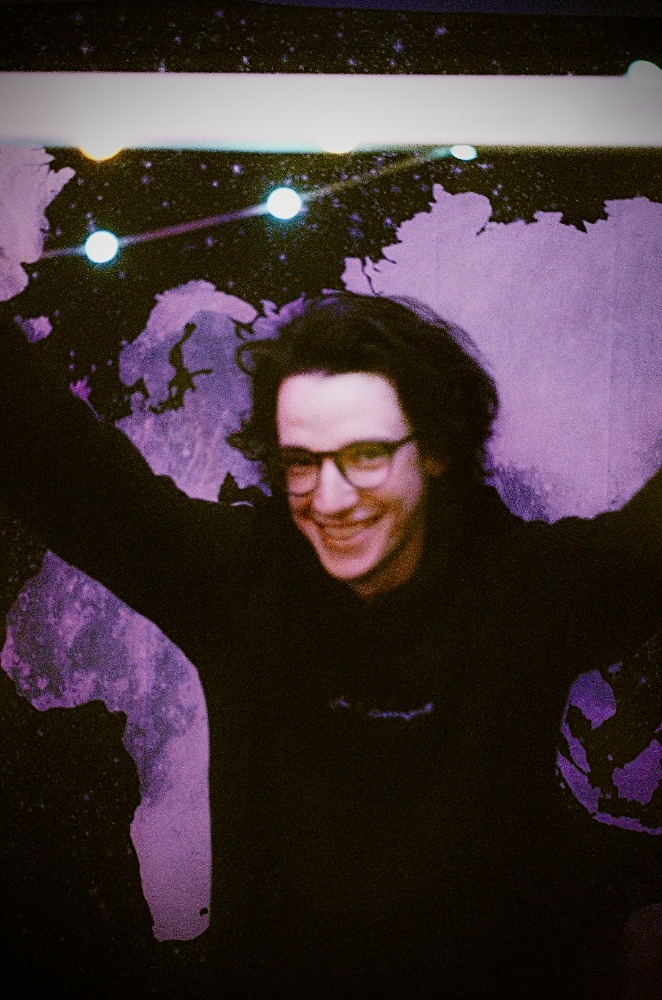 Matthew Russell (they/them) Theatrical Lighting Designer, Museum Assistant Preparator, Sound Designer, Eagle Scout: Matthew Russell's background is as colorful as the projects they've worked on. Hailing from Memphis, Tennessee, Matthew (who also goes by MB) fell in love with theatrical lighting growing up; attending performances around Memphis. MB was significantly influenced by any show they could see featuring Howell Binkley and Bradley King's work—and eventually was able to work on the Hamilton (Angelica Tour) production that came through Memphis. Reflecting on the breadth of experience that has brought MB to where they are today, MB feels quite fondly about how their time as an Eagle Scout set them up for a career in theatre design: they are thankful for their time spent serving the City of Germantown through various service and environmental conservation projects. It provided them with several skills that proved helpful in a theatre design and technology career. MB is working on establishing themself as a full-service scenographer in Memphis and the US in general. They are grateful to their biggest supporters: their family and partner Lillie Tuck, as well as mentors like Mike Wood, Mandy Heath, Brian Ruggaber, Lindsay Krosnes, and Anthony Pellecchia, who have helped prepare them to entertain, educate, and enlighten patrons in the City of Germantown and beyond. explrdesign.com | @mb.explr
Engagement Director: Annie Freres     annie (at) gctcomeplay.org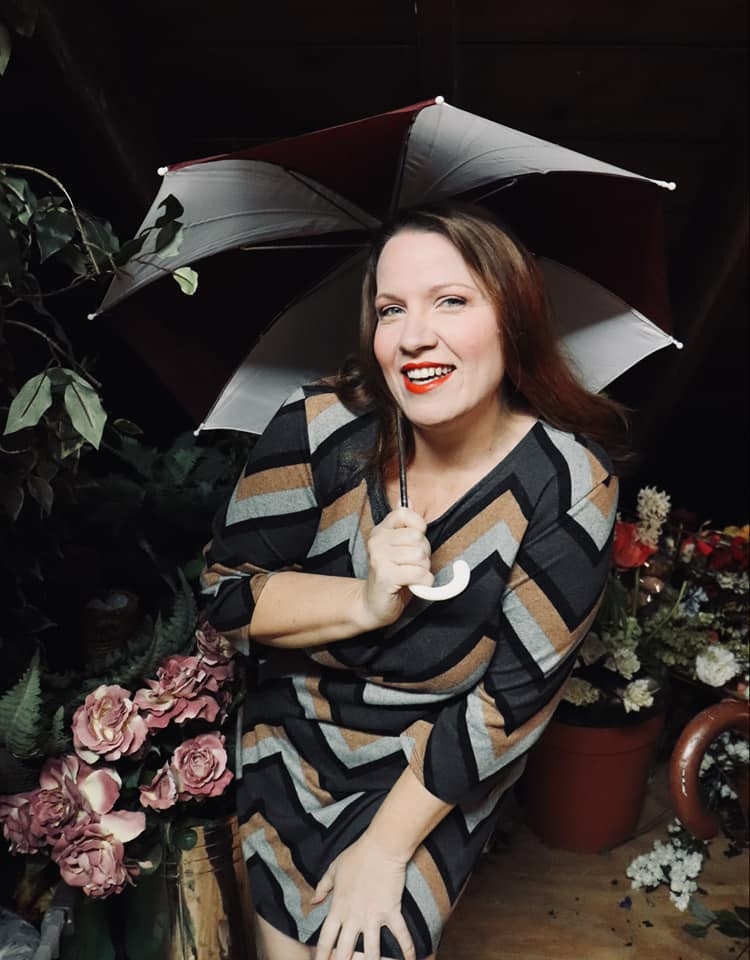 Annie Freres (she/they) joined the GCT staff in March 2019.  She is a born and raised Memphian who performs all over town from the title character in The Drowsy Chaperone, Dragon in Shrek and Ladies & Legends at Theatre Memphis, Domina in Funny thing Happened… Forum at Harrell, Donna in Mamma Mia, Justyce in Rock of Ages, Mama in May We All and DeeDee in The Prom at Playhouse on the Square and appearances with independent companies like Killer Joe, LIZZIE, Twelfth Night and Reefer Madness with New Moon Theatre. She is very proud to have finally graced the GCT stage as Mr. Bennet/Charlotte in Pride & Prejudice in 2023. After getting her BFA from U of Memphis she spent 8 years on the road in National tours and dinner theatres from Florida to Alaska! She continues to teach, perform and create her own theatrical concerts like A Place For Us at GCT, Filling The Air at Buckman PAC, and variety cabarets. Annie love to emcee and lend vocals to multiple events in the MidSouth and beyond, having spent the summers of 2020-23 in North Dakota as Calamity Annie hosting the Medora Musical. Investing her love, energy and talents in her home town has been her mission since she returned. She looks forward to lending her smiling support to Germantown and uniting our beautiful theatre and entertainment scene from the riverfront to the county lines. 
Finance Director: Steven Sharp      steven (at) gctcomeplay.org
Steven Sharp (he/him) joined the GCT staff in July of 2022. Raised in Texas, he has lived in Memphis and Germantown since 2003. Steven and his family have been involved in GCT since 2015 in when his son got involved with the camps and student productions. Steven has experience with bookkeeping and financial duties through various career positions. In the interim between our previous and new Executive Director his expertise and attention to detail helped GCT thrive and put good habits in place for a successful future.
Box Office Support Staff: Sheri Bancroft, Hunter Steele & Leah Barrett
All-Star Volunteers: Cathi Johnson, BC Jennings, Teresa Jordan, Lillie Tusk, Molly Waugh, Chandra Murphy, Olivia Bondurant & Cierra May  
Our Board of directors are made up of unique and diverse patrons, professionals, and leaders in our community.  Their service provides guidance to the direction of the theatre, its programming, and mission.  They serve as advocates for GCT in the community and assist in fundraising and securing the future of GCT by adopting ethical and financial management policies.
The board of directors is as follows:
Donna Chandler Newman, President
Robyn Sharp, 1st Vice-President 
Jennifer Sisson, 2nd Vice-President
 Dr. James "Bo" Adams, Treasurer
Shelley Carr, Secretary 
Sue Olsson, Parliamentarian 
Teresa Jordan, Past President
Ray Bergin
David Calvin
Kelly Luttrell
Brandy Miller
Katie Ogden
Julie Scarpace
Paul Scott
Meredith Serna
Roel Smit
Janice Toshach
Todd A. Walsh