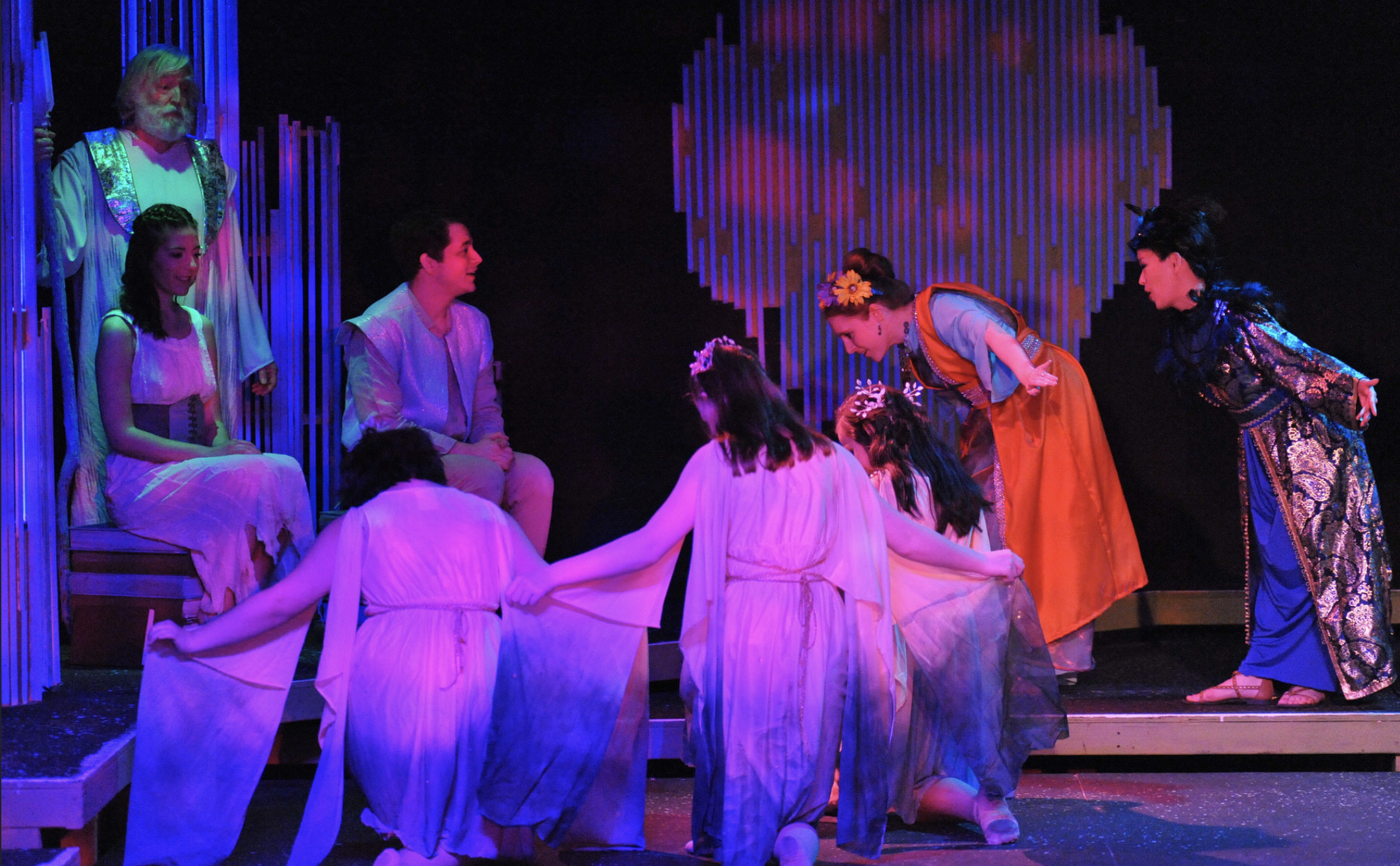 Director: Andy Saunders and Pamela Poletti
Cast:
Prospero – Bill Baker
Miranda – Analyse Capodiferro
Ariel – Nicholas Luter
Caliban – Steven Brown
Alonso – Louise Levin
Sebastian – Sam Weakley
Antonio – Chad Hoy
Ferdinand – Geoffrey Court Nixon
Gonzalo – Michael Holliday
Francisco – Rebekka Koch
Trinculo – Jason Spitzer
Stephano – James Dale Green
Boatswain – Darin Jones
Goddesses – Alexa Thomas, Melanie Rackley
Dancers – Rebekah Wallace, Gabriella Scarpace
Synopsis:
On a distant island a man waits. Robbed of his position, power, and wealth, his enemies have left him in isolation. But this is no ordinary man, and this no ordinary island. Prospero is a magician, able to control the very elements and bend nature to his will.  When a sail appears on the horizon, he reaches out across the ocean to the ship that carries the men that wronged him. Creating a vast, magical storm, he wrecks the ship and washes his enemies up on the shore. When they wake, they find themselves lost on a fantastical island where nothing is as it seems.  The Tempest will be the perfect introduction to Shakespeare for young theatre-goers and families.