This show is proudly sponsored by the Kiwanis Club of Germantown.
Show runs November 30 thru December 9. 
Director:  Cheryl McClurg
Cast:
George Bailey – Sam Hilliard
Clarence Odbody – Quinton Allen
Mr. Gower – Jonathan Dean
Young George – Logan Patil
Harry Bailey – Lucas Suddreth
Mother Bailey – Evy Allen
Aunt Tilly – McKenzie Harris
Violet Peterson – Mary Parish
Bert – Lori Pound
Ernie – Delaney Smith
Uncle Billy – Andrew Christenson
Mary Hatch – Dilyn Doherty
Henry F. Potter – Brandon Toste
Potter's Goon – Abby Hetherington
Potter's Secretary – Cecily Weiss
Mrs. Hatch – McKenzie Harris
Sam Wainwright – Braxton Winsett
Miss Andrews – Hannah Spears
Mrs.Thompson – Abby Heatherington
Mr. Martini – Quinton Allen
Mrs. Martini – Paige Bowden
Miss Carter – Jessy Ryan
Newspaper Boy – Henry Sharp
Pete Bailey – Logan Patil
Tommy Bailey – Henry Sharp
Zuzu Bailey – Ryan Victoria Nelson
Mr. Welch – Braxton Winsett
Janie Bailey – Cecily Weiss
Townspeople – Caroline Davis, Paige Bowden, Cecily Weiss
Synopsis:  In our American culture It's a Wonderful Life has become almost as familiar as Dickens' A Christmas Carol. The story is a natural for a stage adaptation: the saga of George Bailey, the Everyman from the small town of Bedford Falls, whose dreams of escape and adventure have been quashed by family obligation and civic duty, whose guardian angel has to descend on Christmas Eve to save him from despair and to remind him—by showing him what the world would have been like had he never been born—that his has been, after all, a wonderful life. This faithful adaptation has all your favorite characters: George and Mary Hatch, Clarence, Uncle Billy, Violet, and, of course, the Scrooge-like villain, Mr. Potter. This fine dramatization not only celebrates the faith of the season, it also celebrates the American philosophy of life: hard work, fair play and the love and support of one's family and community will be rewarded.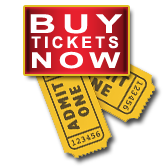 Playbill: