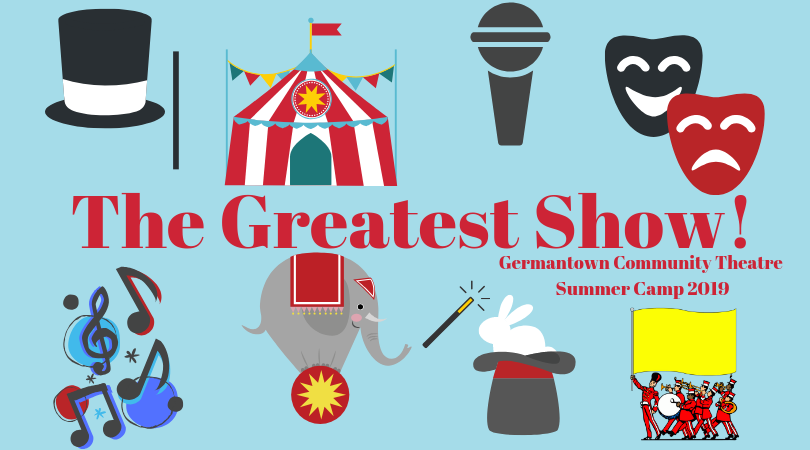 CAMPS ARE NOW SOLD OUT!!!!  WE LOOK FORWARD TO THE CIRCUS  COMING TO TOWN THIS JUNE!!!
Dream with your eyes wide open!
Germantown Community Theatre announces 2019 Summer Camp theme:
THE GREATEST SHOW!
Join us for a summer of fun as we become dancers, musicians, clowns, singers, acrobats,and magicians. Each camp will be unique and feature music from The Greatest Showman, as well other Broadway musicals.
Session 1: A Million Dreams-Exploring What's Possible – June 3-7, 2019
Session 2: Come Alive-Making Magic Happen – June 10-14, 2019
Session 3: This is Me-Celebrating My Uniqueness – June 17-21, 2019
Session 4: The Greatest Show-The Magic of Performance – June 24-28, 2019
Ages 6 and up