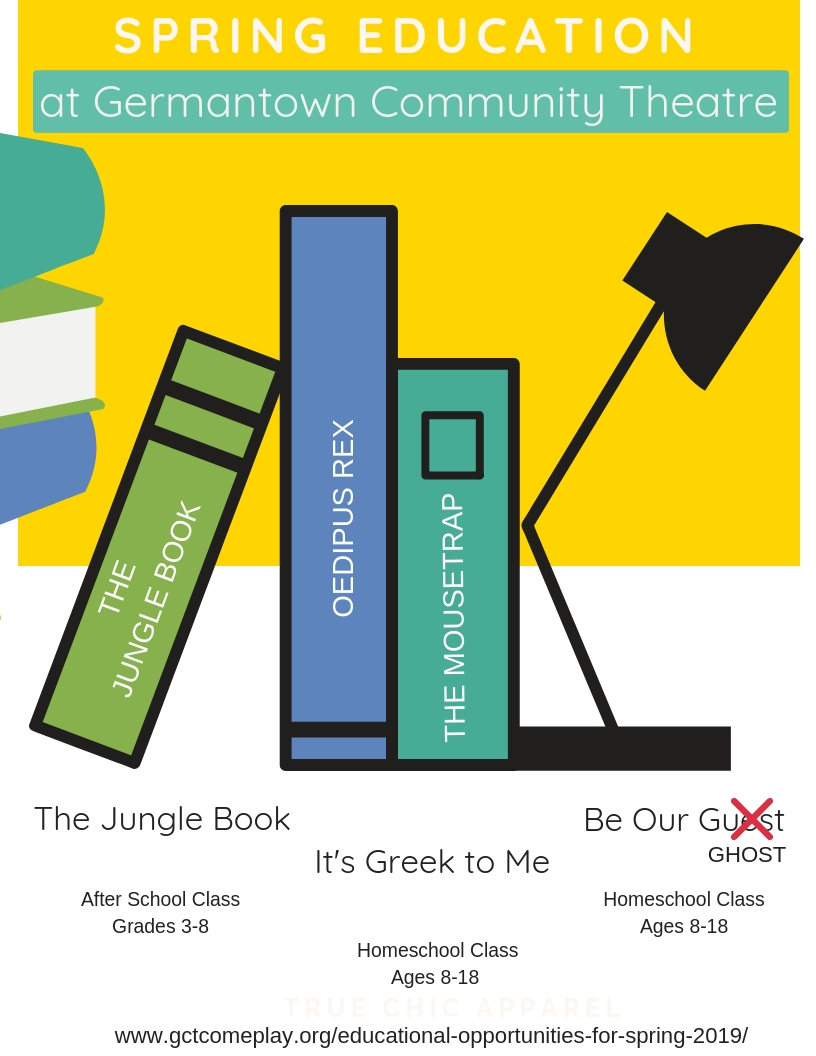 After School Class – $90
"The Jungle Book"
"Now these are the Laws of the Jungle, and many and mighty are they;
But the head and the hoof of the Law and the haunch and the hump is — Obey!"
― Rudyard Kipling, The Jungle Book
Join us for this acting workshop that will culminate in two performances as part of the city of Germantown's THE BIG READ.
Grades 3-8
4:30-5:45 p.m.
Tuesdays and Thursdays
January 15-February 21
Performances on February 21 at GCT and February 23 at the Germantown Community Library
NEA Big Read is a program of the National Endowment for the Arts in partnership with Arts Midwest. 
Homeschool Classes – $90 each
"It's Greek to Me"
Greek Theatre greatly influenced our modern western theatre.  This class will cover how theatre as we know it, began, and will focus on comedic monologues by famous Greek characters that will be used in a performance on the last day of class.
Ages 8-18
Wednesdays, 1:00 -2:00 p.m.
January 30-April 17
"Be Our Ghost!"
Mystery plays have been a favorite genre in theatre for decades.  This study will involve not only the performance of a comic mystery, but the design elements necessary to produce such a play, including set, costumes, props, lighting and sound.
Ages 8-18
Wednesdays, 2:00- 3:00 p.m.
January 30-April 17