Bright Star Audition Notice
We are excited to announce the audition dates for our production of Bright Star!  Below are the dates and signups for auditions. 
Please contact brian@gctcomeplay.org if you have any further questions
Auditions for Bright Star on AUGUST 28TH AND 29TH
Directed by Brian Everson
Music Direction: Eileen Kuo
Choreographer: TBD
Stage Manager: Marya Paolillo
Show Dates: February 27-March 12
Rehearsal Start: Late December/Early January
Please prepare a vocal selection for your audition.
Please fill out this audition form and bring a headshot to your audition.  You may also digitally submit your headshot to exec@gctcomeplay.org prior to your audition appointment.
A dance call and cold readings will be held at 3:00pm August 28th and at 8:00pm August 29th. Please bring jazz shoes, character shoes, or low tread sneakers.
Sign up for your slot here! https://www.signupgenius.com/go/8050D4DADAA29A4F49-bright
Possible callback will be held Monday August 30th. *Please indicate on your Audition Form if you are NOT available on this day
Sheet music from Bright Star is available.  Should your audition selection be from another production, please provide sheet music for the accompanist.  It is suggested that you are comfortable with your audition piece, it does not have to be memorized.
Available Roles (Please note the role of Billy Cane has been cast):
Alice Murphy Female, early 30s – 40
Female, early 30s – 40, to play Alice at age 38: an editor of a southern literary magazine; intelligent, attractive, professional–but with an air of melancholy. The same actress will also play Young Alice at age 16: rebellious, high-spirited, sexually forward, adventurous–looking to break out of small-town life and experience the world. Must be very strong singer and comfortable in folk and bluegrass styles. Vocal range: Very strong singer with a wide vocal range. If Auditioning for Alice, please be familiar with the below piece.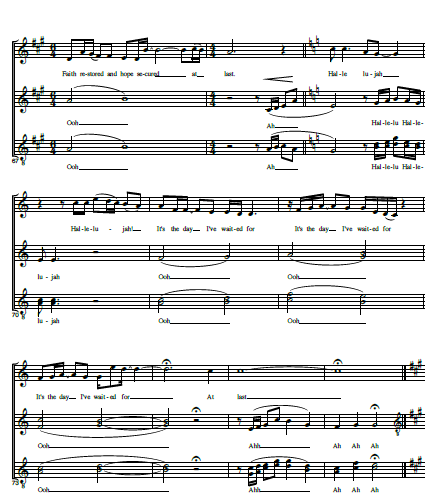 Jimmy Ray Dobbs Male 30-35
Male, 30 – 35. The same actor will play Jimmy Ray in his early 20s in flashbacks: Mayor Dobbs' son and young Alice's beau; handsome, boyishly charming, well-built, and intelligent; from a family of wealth and power and is being groomed by his father for a similar future in the family business; an independent thinker who is not afraid to stand up to his father for what he believes in; he has a sense of personal responsibility and morality as well as a deep reserve of passion and emotion. The same actor will also play an adult Jimmy Ray at age 40. Vocal range: Very strong singer in a pop-folk style. Bari-Tenor.
Mayor Josiah Dobbs Male 54-56
Male, mid 50s – mid 60s. The Mayor of Zebulon; he's a political and financial powerbroker – distinguished, even elegant, an imposing and controlling presence; has a genuine interest in protecting his son's future and his family name, but in doing so, is ultimately pushed to a point of extreme and irrevocable cruelty. Vocal range: Bass-Baritone.
Margo Crawford Female 21-24
Female, early 20s. A small-town bookstore owner; a childhood friend of Billy's who now harbors romantic feelings towards him; a natural beauty with a keen intellect. Vocal range: A sweet, warm folk voice.
Daryl Ames/Dr. Norquist/Max Male 24-46
Male, mid 20s – 40. Precise, exacting, specific and effete. Dry and witty, with great comic timing. Vocal range: Open.
Lucy Grant Female 21-24
Female, early 20s – 30. Strong actress with great comedic timing, who is a dynamic and sexy dancer. She has to have complete ease with dancing and partnering. Leads a production number. Vocal range: Strong belt.
Daddy Murphy Male 54-56
Male, mid 50s – mid 60s. Alice's father; an authoritative and a stern disciplinarian; devoutly religious, hard-working, a poor but proud farmer. Vocal range: Open.
Mama Murphy Female 50-50
Female, 50 – mid 60s. Warm and strong, the center of her family. A fierce protector of her daughter, who she knows is deeply gifted, but a handful. Vocal range: Open.
Daddy Cane/Stanford Male 60-60
Male, 60 – 65. A warm, loving country man. Loves to read. Has kept a secret for many years for all the wrong reasons. Vocal range: Open.
Florence/Well Dressed Woman 
Edna/Government Clerk
See our page on Audition Tips and What to Expect!